My Personal Lessons with Coffee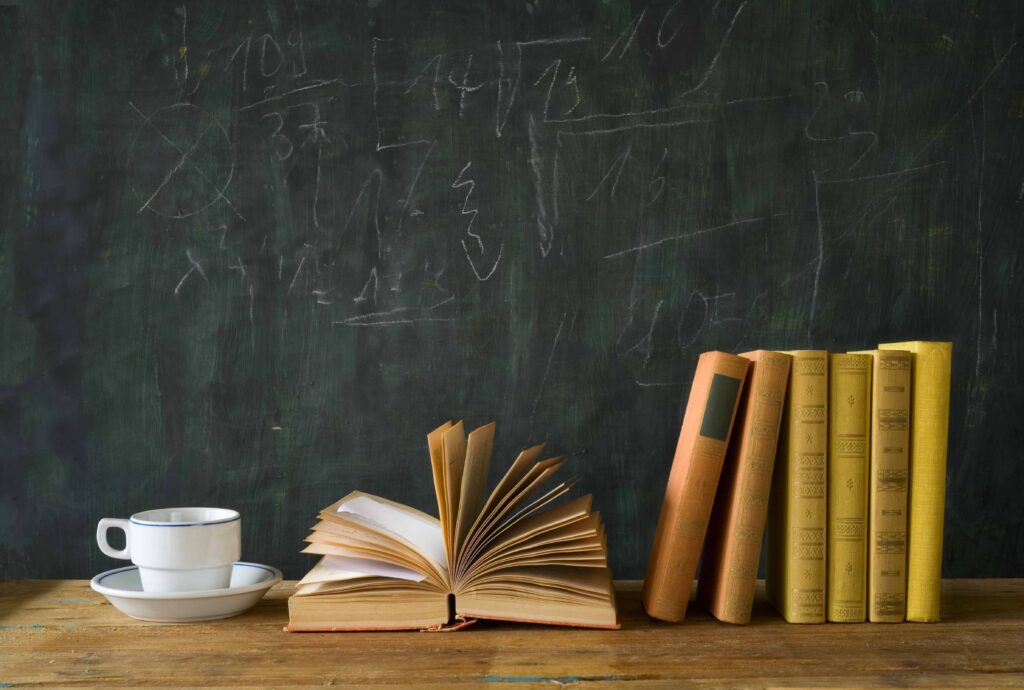 I have learned a lot of lessons over the years with coffee.  These are my favorite lessons and some interesting info related to them.  Maybe you will learn something you don't yet know about coffee along the way.
My Caffeine Sensitivity
Because of my caffeine sensitivity I experience an intense adrenaline rush when I have coffee. It feels as if I've had five or six cups of espresso after drinking only one cup. What is means to have a caffeine sensitivity is basically that I metabolize caffeine more slowly. This causes me to have an extreme reaction to caffeine.
It took me a long time to figure this out. I would be up for over 12 hours with way too much energy. If you are concerned you may have a caffeine sensitivity you can research how to deal with it and what it is all about on the Healthline website, where they talk about caffeine sensitivity.
So as a result, I learned to enjoy decaf. Getting into the flavor of coffee rather than the caffeine content. I learned how decaf is made while training with FareStart. The basic process to decaffeinating coffee beans requires using a solvent to extract the 99.9% of caffeine from the beans prior to roasting them.
Under European law decaffeinated coffee must contain 0.1%, or less, caffeine in roasted coffee beans, and up to 0.3%, or less, in soluble/instant coffee.
Decaffeination takes place in food manufacturing facilities. The process involves:
1. Swelling the green coffee beans with water or steam so the caffeine can be extracted
2. Extracting the caffeine from the beans. This is done with water, a solvent or activated carbon.
3. Drying the decaffeinated coffee beans back to their normal moisture level.
While at FareStart
One of the lessons I learned while I was in the FareStart Youth & Young Adult Barista Program was during our latte art competitions. Latte art is not easy and quite competitive I found out. I have made slow progress with latte art. It is fast paced, and you have a single opportunity per coffee beverage to make your artwork shine. There are so many designs I couldn't begin to make a list. The basic ones are hearts and that is what I work on the most.
Also while at FareStart I toured famous cafes in Seattle. At every café we visited I always ordered sidecar espressos.
What Is A Sidecar Espresso?
A sidecar espresso is two shots of espresso in a shot glass served with sparkling water.
Enjoying sidecar espressos helped me understand the different flavor profiles of the individual roasts from all the unique cafes we visited.
The espresso sidecar is an American term.
Fancy coffee shops will serve a sparkling espresso sidecar, you can ask for a bigger glass of water (and some ice on the side) so you can make your own refreshing, sparkling Americano from your shot of espresso
My Favorite Beans
I always enjoyed the darker and oilier roasts like the ones at Vashon Island Coffee Roasterie
Example's of roasts I like:
Vashon Island Coffee Orca Blend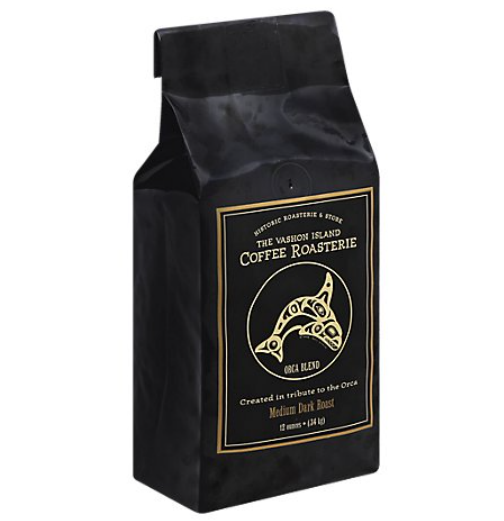 Vashon Island Coffee Front Porch French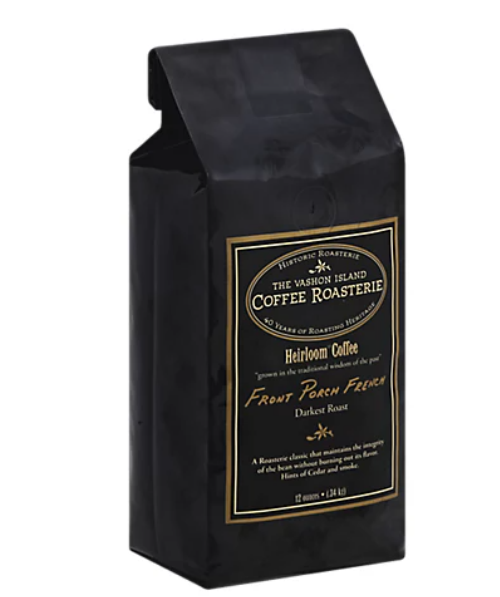 Here is a little info from Vashon Island Coffee Roasterie on my favorite dark roasts of theirs
Front Porch French
"Rustic Obsidian Roast"
"The strong character and history of this blend remind us of the smoky undertones arising from a sacred fire in a winter's quiet forest."
My Favorite Drinks
Some of my favorite coffee beverages include
Breve's – an espresso-based drink made with steamed half-and-half instead of milk. The drink is then finished off with a nice layer of frothed milk foam on top.
Dark Chocolate Raspberry Mochas like the ones I enjoyed so much during high school at Hurricane Coffee Company on the Olympic Peninsula. This drink is made with dark chocolate sauce with raspberry jam or sauce mixed in and drizzled on top of the whipped cream.
Blended Coffees like the Espresso Cruiser at White Cup Espresso – an espresso cruiser is soft serve ice cream blended with an shots of espresso and a choice of flavoring.
My Favorite Brewing Method
Almost every morning I get up and make a pot of coffee on the stove from a Moka Pot.
My first experience with this type of brewing method was with an old friend and roommate Erica a graduate of Evergreen College in Olympia Washington. I started to really enjoy the Moka Pot with the different blends from Vashon Island Coffee Roasterie.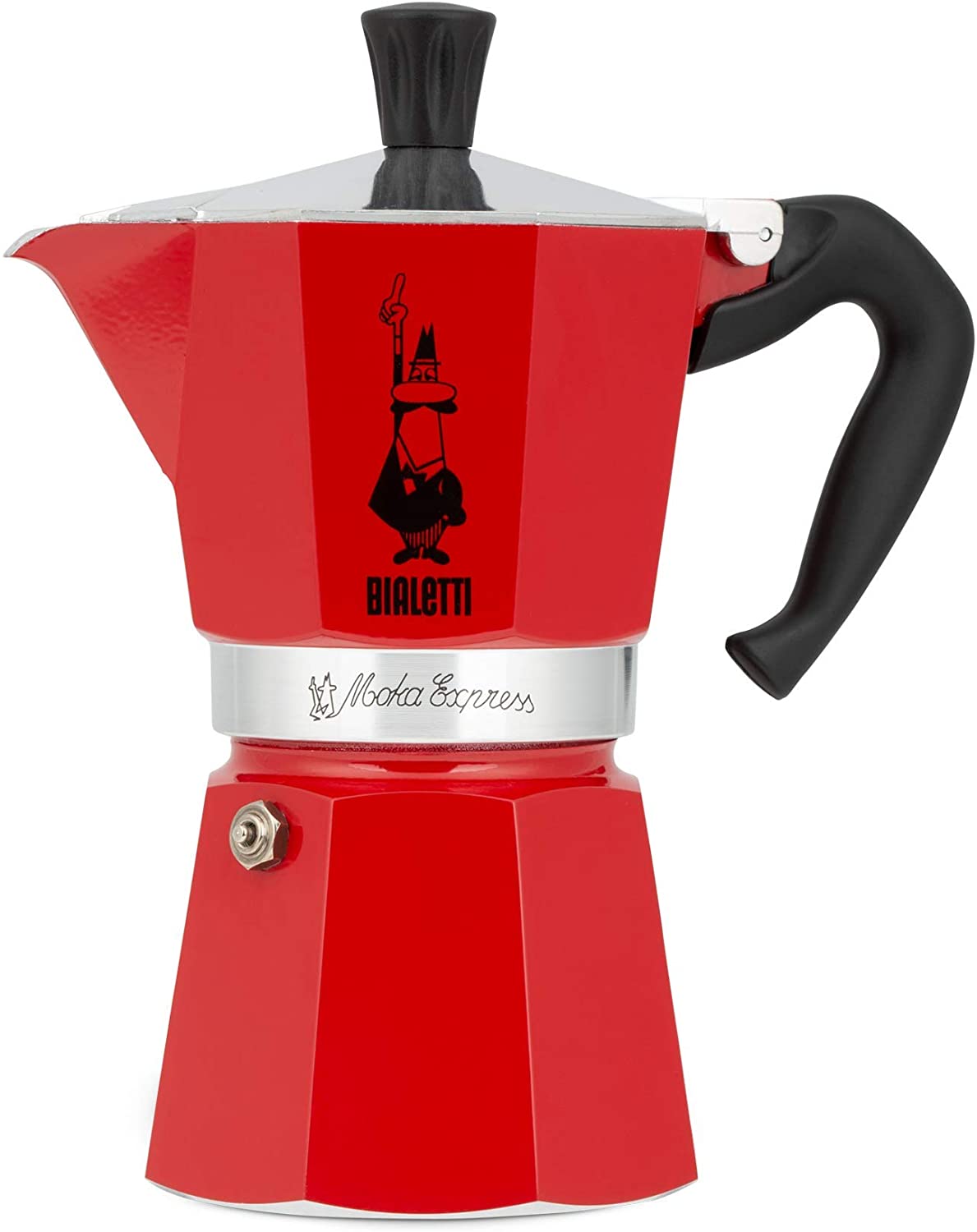 A Moka Pot is basically a single cup percolator. It comes in three parts. All you do is add water to the base compartment. Then coffee goes directly in the filter basket and after that you put the lid on where the coffee will percolate into as it heats up on the stove. Wait for it to whistle like a tea pot and pour out your coffee goodness and enjoy.
There you have it! These are some of my favorite coffee lessons and learning experiences.
992 total views, 17 views today